So much has happened in the Neos Project in the last few months that I hardly found time to write for our own blog in addition to writing for neos.io. Read on for an overview of our recent and upcoming activities around Neos.
The last 6 months
The whole team was involved in the development of the Neos Funding Platform (Alex, admittedly, did most of the coding work ;)) which we launched at the first Meet Neos conference in Hamburg on 4th September 2015.
During the Sprint in Frankfurt at the end of September Florian started the Neos branding process with Robert Lemke and Tobias joined the transition team to establish the agile team structure the Neos team voted to adopt during the sprint. Florian and I joined the Neos teams in October 2015 and I even became Synchronizer for our team. Together with Sebastian we are 3 core members now, focussing on
Sebastian: architecture and strategic development
Florian: brand, design and UX
Tobias: communication and organisation.
The next event was the Meet Neos in Zurich, where Bastian and I held talks. Bastian presented a show case of the Neos Funding Platform, demonstrating Neos' capabilities as a content application platform and I spoke together with Robert Lemke about Neos a Content Management Platform and the Future of Neos.
Coming up
For 2016 we are starting by hosting a Neos sprint in our office in Dresden. During the week from 7th-11th March Neos team members and developers will get together in the BioInnovationsZentrum to work on Neos. The modularisation of the Neos UI using React is the biggest topic for the sprint and will be accompanied by many smaller discussions and workshops for specific topics like marketing, branding and much more. The sprint is followed by the first Neos Camp in Altenburg on Saturday 12th March.
The next event will be the Meet Neos in Nuremberg on 14th April 2016. Sebastian and I will be there to talk about Neos - the talks will be announced soon.
I'm currently organizing the sprint before Inspiring Conference from 18th - 21st April 2016 at FH Rosenheim. We've traditionally used that week to get everything in shape for the biggest Neos event of the year.
Inspiring Conference 2016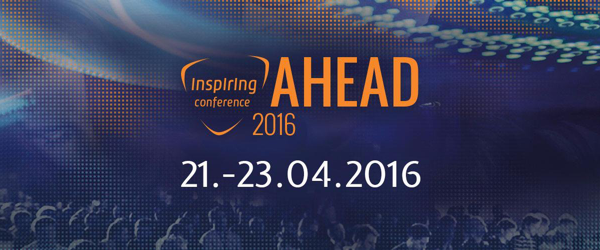 We are planning to have the full team at Inspiring Con (22nd - 23rd April) and Sebastian, Florian and I have had talks accepted:
Hacking Neos - Sebastian Kurfürst & Christian Müller
The Neos Brand - Florian Heinze & Robert Lemke
Neos Product Vision - Christopher Hlubek & Tobias Gruber
Emerging best practices about TypoScript / Content Rendering - Sebastian Kurfürst
If you are interested in Neos use the chance to meet us at one of the events! We are really excited about the coming months and Neos' future!