Home is where your WiFi connects
Guests are always welcome at our office, especially on our next Neos CMS und Flow Meetup DD. Based on the occasion we serve coffee or beer, but always WiFi. Of course it is a good thing that we encrypt our guest WiFi but entering the passphrase on a smart phone is a tedious task. Now it is no longer necessary.
Connect to WiFi by QR–Code or NFC Tag
Our coffee lounge now features a poster containing a QR–Code and a NFC Tag to instantly connect with our guest WiFi. Touch the NFC Tag with your Android or iPhone 7+ and click connect and you're there. Older iPhones need to scan the QR–Code due to the lack of NFC Tag support.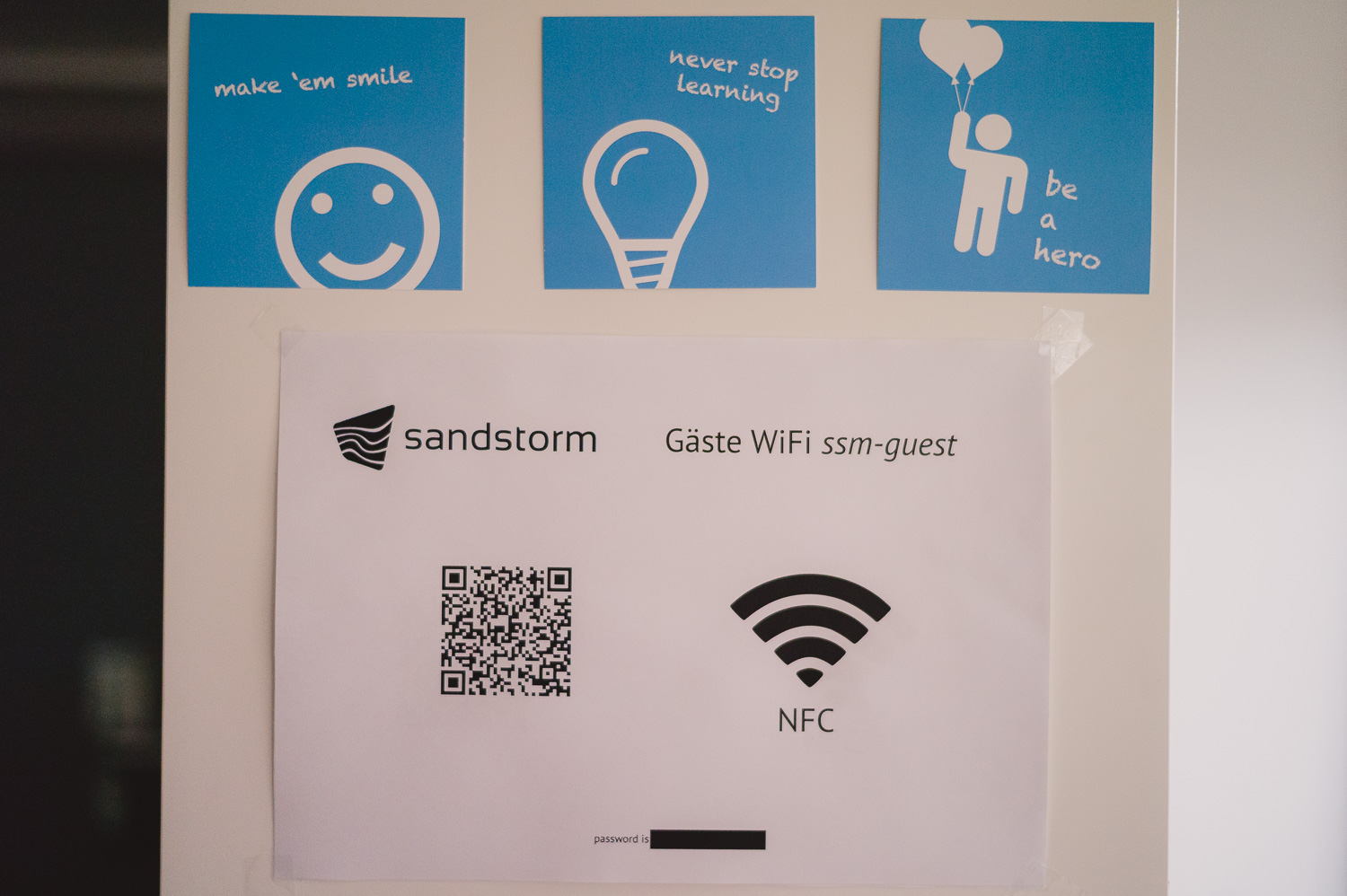 easy to do & awesome to use
To generate the QR–code we used an online pure JS WiFi QR Code Generator so we do not have to send our WiFi password to some unknown place in the big wide internet.
To program the NFC Tag with an Android phone
enable NFC
connect to the guest WiFi
click–hold the WiFi in the settings
choose to write to an NFC Tag
Last but not least print out a nice poster and tape the NFC Tag to the back of it.
Welcome to our office and enjoy the WiFi!