Our take on Neos Conference 2018
We are so proud and so happy about Neos Con 2018!
This post is not about all the highly sophisticated talks held, because we couldn't do them justice by just describing them. Like last year the whole conference has been live streamed to YouTube and we uploaded every single talk in 1080p.
Head over to YouTube to watch the great talks:
100% Sandstorm
The annual Neos Con has a special place in our hearts as well as in our planning. Since the beginning of Neos Con (formerly known as Inspiring Conference) we have joined this event with all of our team members - always. We would like to share some thoughts about our relationship to the Neos Conference and this year's impressions.
Throughout the last couple of years our team size has grown organically. Today we are 16 Sandstormers, including our four students and Theo who will join us on 1st May and fortunately already had time to join us for Neos Con 2018. Thanks again Theo!
However, this is not a must-attend event. Every Sandstormer can decide whether they attend Neos Con, also the Sprint before or not at all.
We agreed the following time tracking approach for the sprint and conference: no attendee of the sprint or con should end up with negative hours during these days and will track their normal working time for each day, even though the days are often way longer than usual. The departure day (Saturday) is everyone's own invest while the company provides all the board and lodging.
Sprint Impressions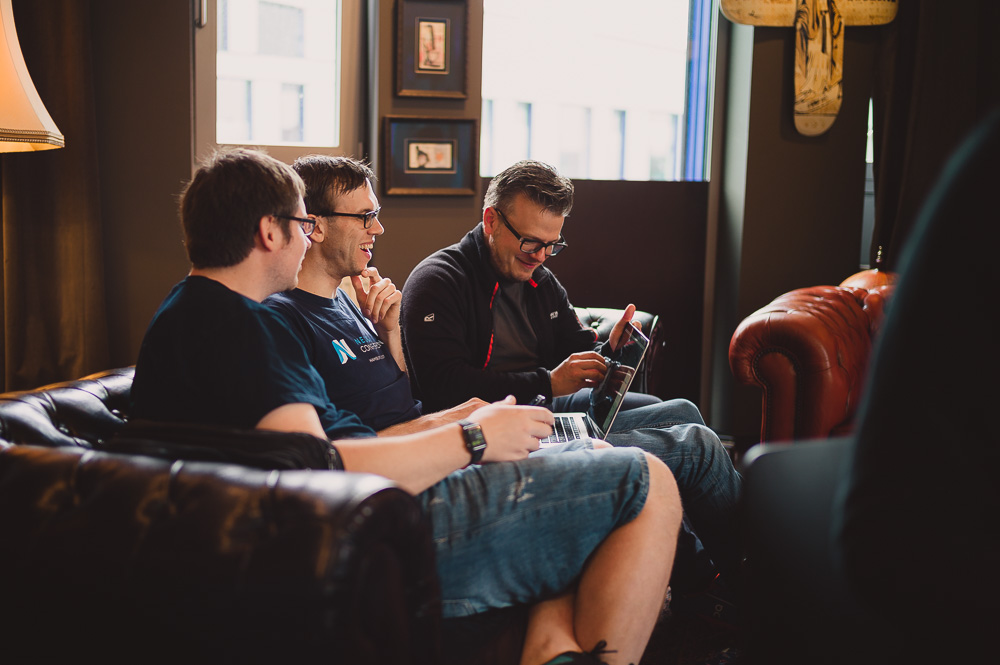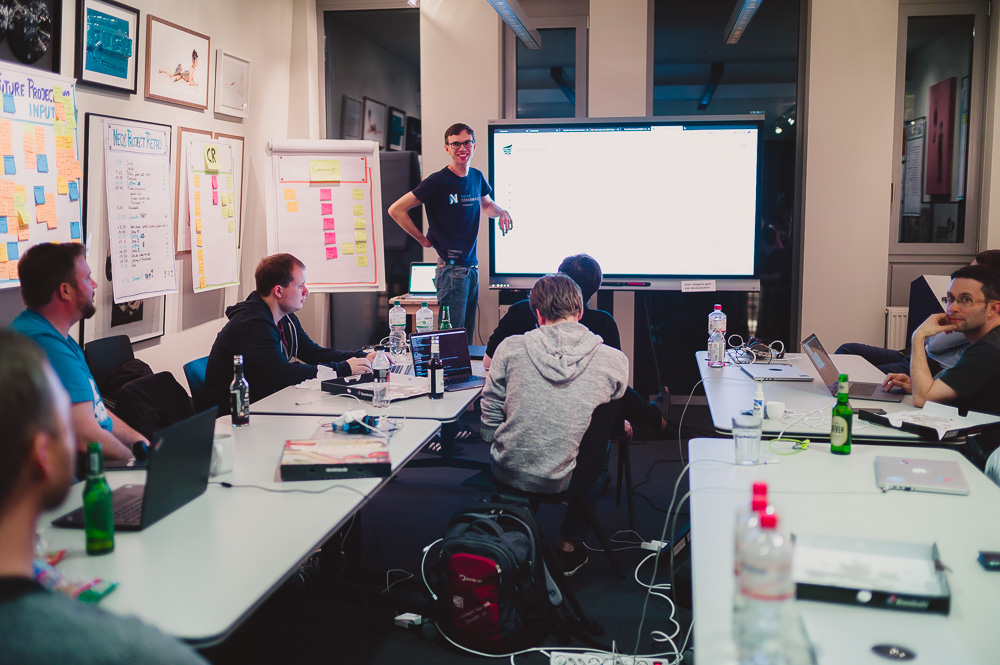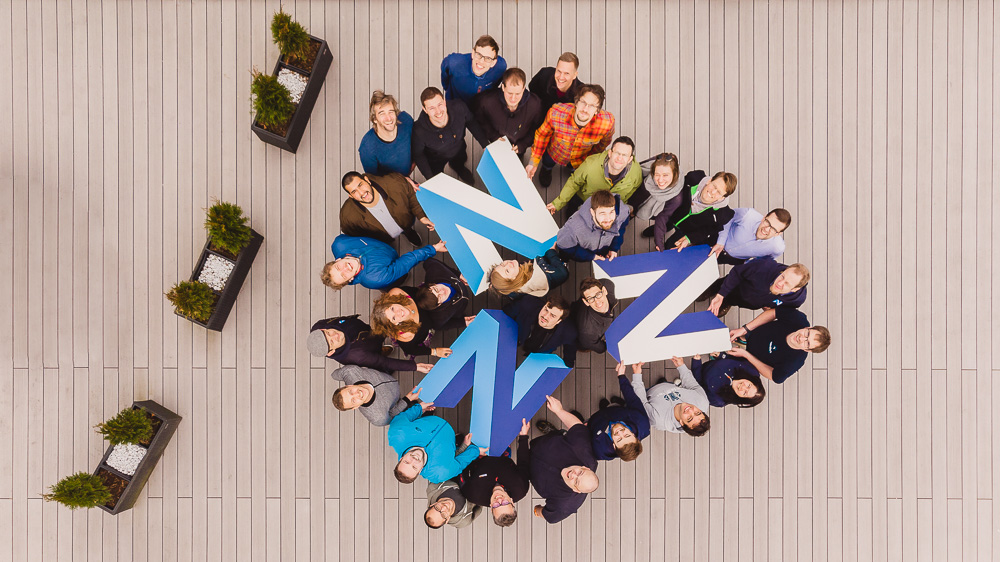 Why are all of us attending Neos Con?
In short: it just feels right and is so much fun for us!
The long story depends on who you ask of course. For us as a team it is about having a really good time together and to get to know each other even better than before. It is a sort of team building event.
For every Sandstormer there are various reasons to join Neos Con: to learn new things about Neos CMS, new packages, and progress in the development of new features, to connect with the Neos community, our friends and also customers and to get inspired by conversations with other conference attendees.
We are also commited to Neos Con related tasks apart from new lines of code. We know that it's not possible for every community member to join Neos Con and it would be really sad if the knowledge couldn't be shared. Therefore we organized and operated the Live-Streaming of the whole conference, including the second track. You can watch all Neos Con 2018 talks here, in case you missed them. Another pet project for this year's conference was the Conference App which Sebastian created and Markus Günther from Noerdisch helped improve - Open Source rocks!
Furthermore four of our team members belong to the Neos core team. Sebastian talked about the Event Sourcing development, Tobias about the Neos Foundation, Bastian moderated the discussion panel at the end of day two and Florian created the visual identity of Neos Con 2018 and 2019.
But everyone of us, new to the Neos community or not, enjoyed the community spirit and the atmosphere on site. We all have a lot to talk about and it is so nice to see each other in person once in a while :-)
To sum it up, Neos Con is not the common tie-and-suit IT conference. It's about meeting the Neos family - it's a matter of our heart!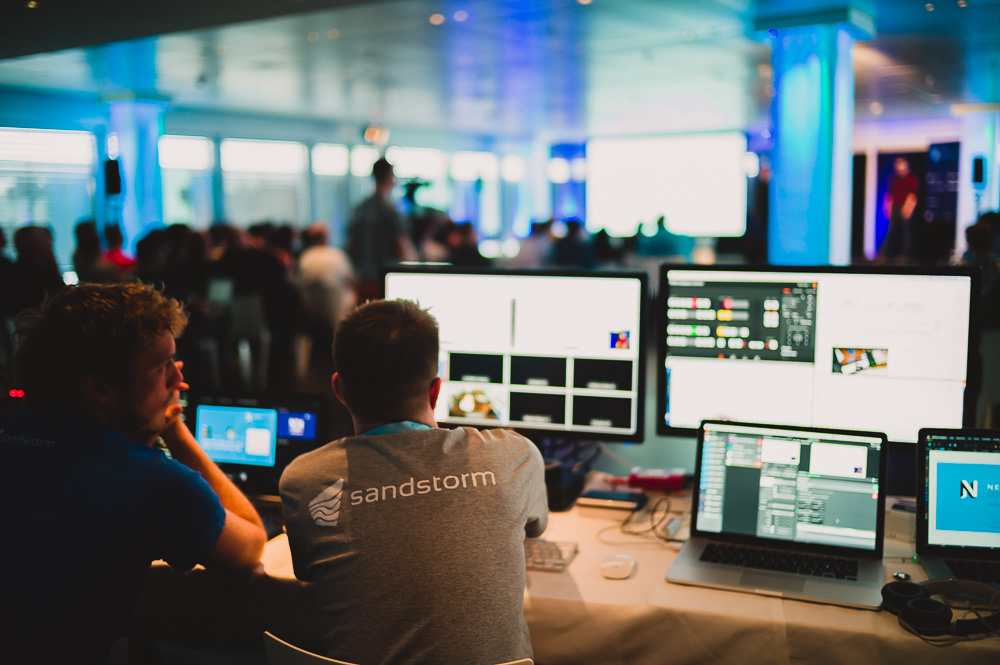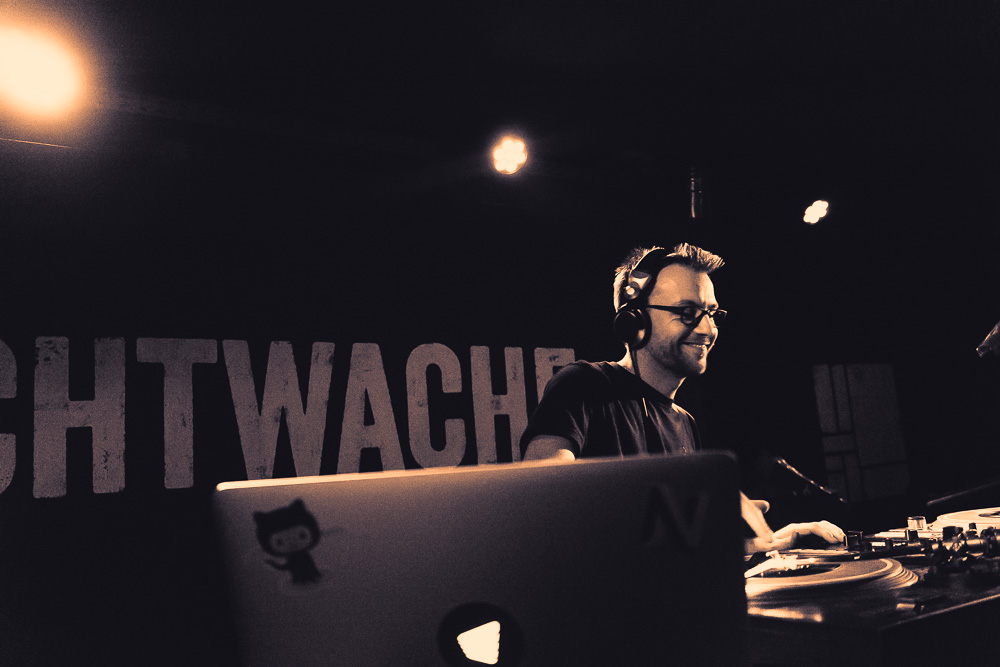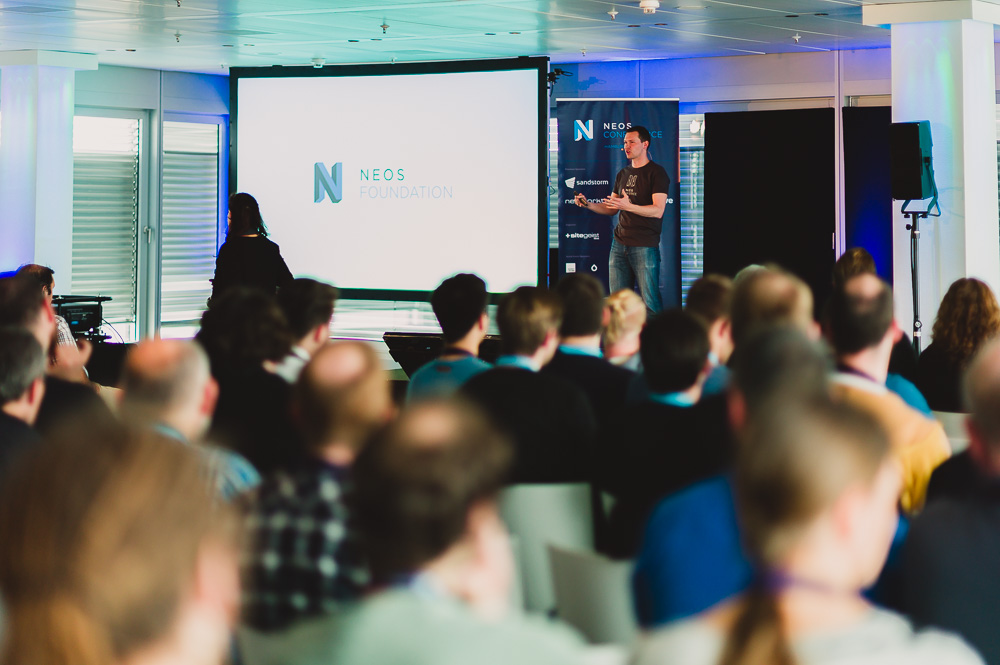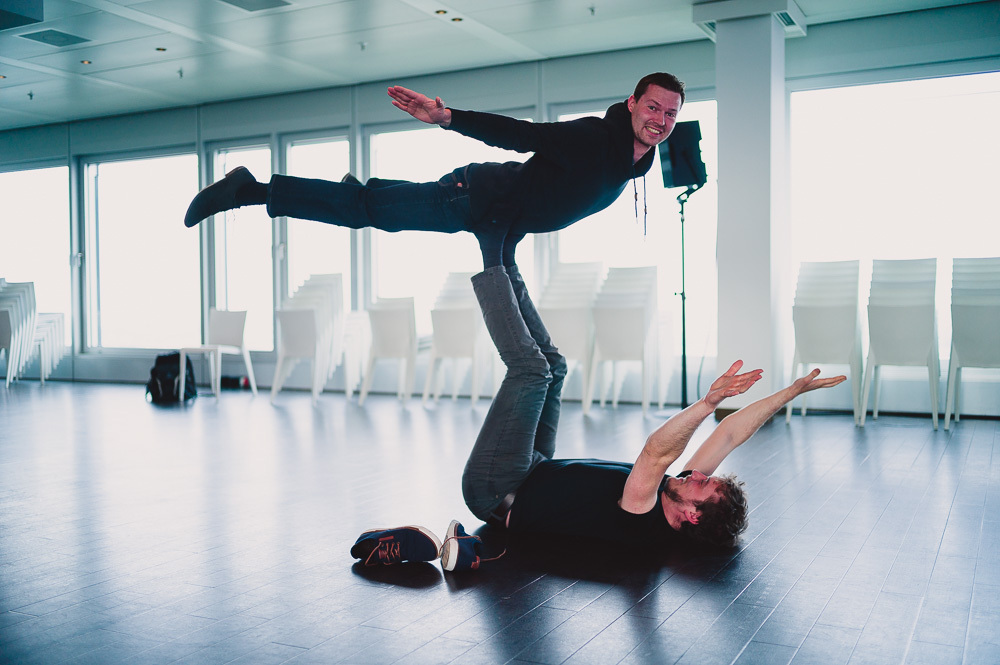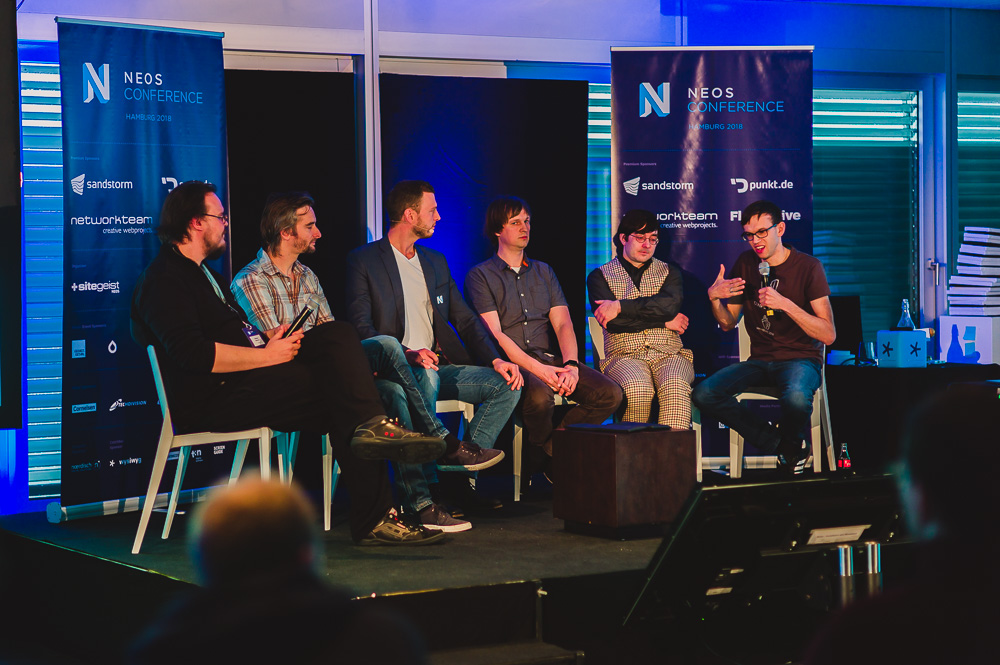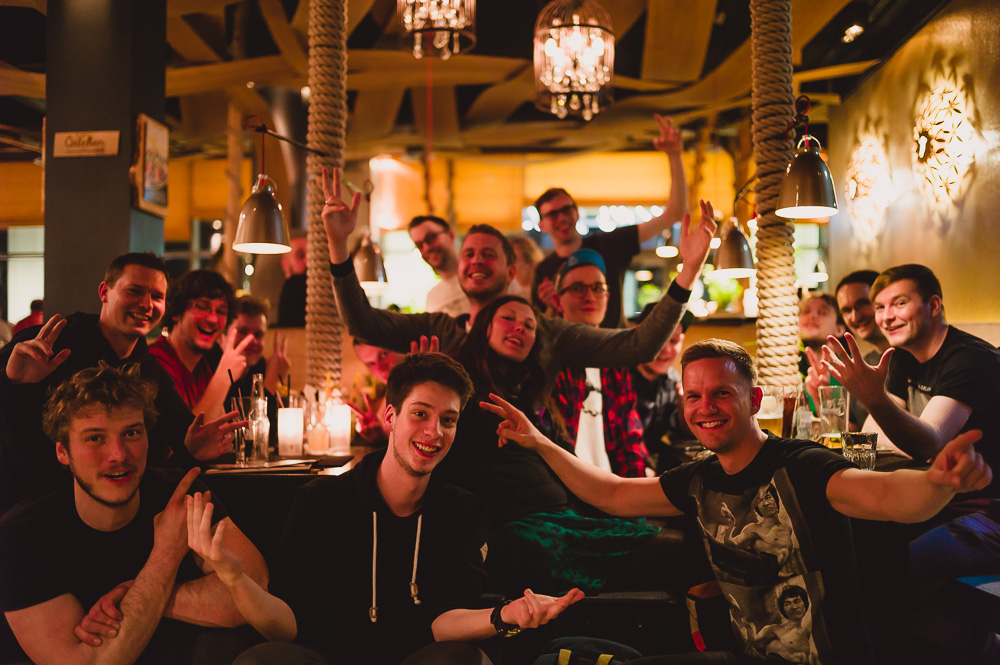 Neos Con 2019 ahead!
Last but not least, in case you missed it, Neos Con 2019 will be 10-11th May at the Alter Schlachthof in Dresden co-organized by sitegeist and us.
We are looking forwad to see you next year in Dresden!